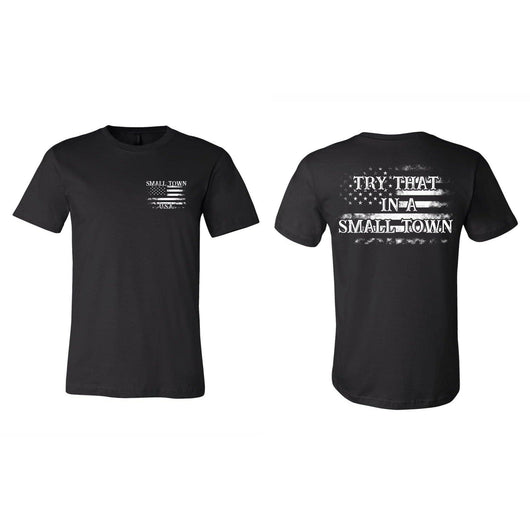 Small Town Charm Graphic Tee w/ Pocket
Regular price $30.00 Sale
Our "Small Town Charm Pocket Graphic Tee" is a delightful celebration of the rustic and heartwarming vibes of small-town living. With a unique pocket accent, this tee adds a touch of character to your casual style.
Wear it with a smile, and let it be a reminder of the simplicity and warmth that small towns offer. It's not just a tee; it's a cozy piece of nostalgia and an ode to the charm that's found in the little things in life. Whether you're in the heart of a small town or simply yearning for the tranquility of one, this tee is your connection to that familiar and cherished feeling.
Features: unisex fit, perfect tee with round neckline, short sleeves.
Available in size S-3X.
Measurements:
Small: 34" Bust, Length 27"
Medium: Bust 36", Length 27"
Large: Bust 38", Length 27"
XLarge: Bust 42", Length 30"
2X: Bust 48", Length 30"
3X: Bust 50", Length 30"
We do not guarantee Bella canvas. 
Actual colors may vary. This is due to computer monitors displaying colors differently and everyone can see these colors differently.